SAB camera department. The Panavision solid state hard drives we recorded to (perched on top of each camera) were a slick new addition on this shoot.
This is the basic sketch I used to make some sense of how we could project the live camera image on different monitors and devices. Each arrow represents a video cable.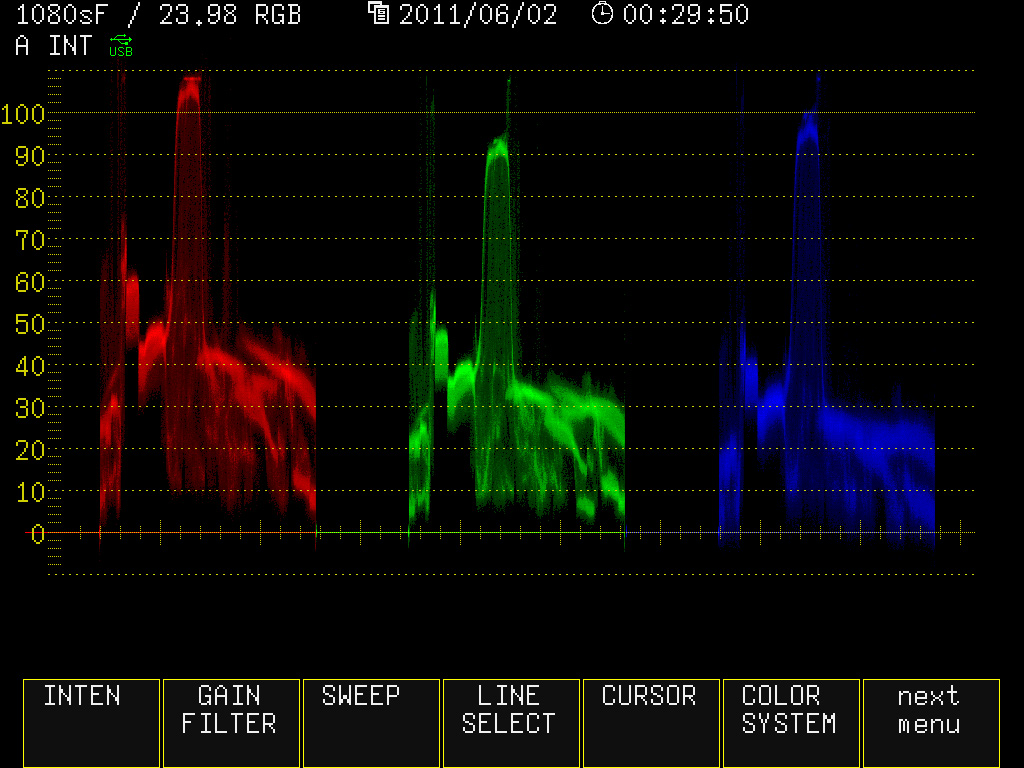 The waveform monitor helps us to keep critical elements of each shot (eg. the actor's faces) from "blowing out" in highlight or disappearing into the shadows.
But of course, we treated it more as a "rough guide" than a religious authority. Like my musician friend once said, "The grid is only there for me to get lost in." Preeeeaaaccch!
All episode stills © ABC Family.
Photo of Camera Department © ____? (am working on this)